World Nutella Day
For lots more interesting information do follow the link above which will take you to another Blog I follow Bleeding Espresso which is written by Michelle Fabio.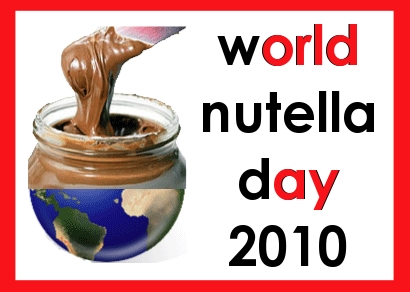 While I wanted to show my support to World Nutella Day I am also wondering if I am alone in not liking
Please let me know what you think of Nutella?
Maybe it is a LOVE or HATE relationship like the famous product (well in the UK market it is)
Marmite
I LOVE MARMITE! Maybe that just means I do not have an incredibly sweet tooth if I prefer this savoury spread in preference to NUTELLA.