These thumbnails showing tulips, magnolia, camellia, persimmon leaves, nespoli, apple blossom,viburnum, lilac and a walnut tree are from photos taken during the first half of the month and can be viewed in full size here
I share with you here just a small selection of the photographs I took around our garden during April and if you are interested the entire album can be viewed on Flickr.com in the album entitled Our Garden in April.
No Cherry Blossom or Wisteria photographs appear in this post as I have already dedicated separate posts to them earlier in the month titled Cherry Blossom Time and Wisteria – Glicine the latter which I have also chosen, as my Post of the Month, details of which you can find at the bottom of this post.
It has certainly been a month that has seen many gorgeous plants blooming and it has been very difficult to choose this small selection from the 377 photos I took this month. I know I do seem to have taken more than ever, but that includes everything I saw in the garden this month from beautiful blooms and vegetables in the orto to caterpillar nests and decaying wood.
Tulips, looking their best sadly for just a few days.
Viburnum – Snowball Tree
I did not notice the visitor to the bloom when I took this next one otherwise I would have taken a close up of him or her!
The roses have started to bloom.
Strawberries – Just waiting to ripen.
To qualify for Mosaic Monday I obviously needed to include a Mosaic so here are three of our irises, another plant that seems to have grown and bloomed particularly well this year. First to flower were the white ones.                   
Followed closely by the irises with blue and purple tones.
With finally the Yellow and Maroon Irises taking over the display.
Which concludes this months selection.
As I happen to be posting this months garden post at the start of a busy week, during which I may not post again I am taking the opportunity to join in with some of the other lovely bloggers I have met virtually from all over the world at the following parties.  If you call by to visit News From Italy during the week maybe you will enjoy visiting some of these other bloggers via, Mosaic Monday, Bloomin Tuesday, Outdoor Wednesday, Cottage Flora Thursdays and Flaunt Your Flowers for Fertilizer Friday.  Quite a selection of garden and nature lovers in the blogging world!
There are so many gorgeous blogs to visit showing gardens around the world. If you find any new favourites do let them and me know that you did so via News From Italy.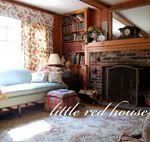 Mosaic Monday
 Its Bloomin Tuesday
  Outdoor Wednesday                                            
Cottage Flora Thursdays
Flaunt Your Flowers
I have also linked my favourite post of the month from News From Italy to the second in a new series at Happy Homemaker UK
It had to be my post on the wisteria which was fantastic this year.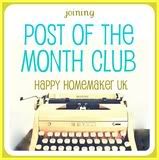 Welcome to 'News From Italy' to the other participants from all the other links, thankyou for calling by. I hope you have found some pleasure in sharing photos from my garden in Italy.
All my garden photos for April can be viewed in my Flickr.com album  Our Garden in April  
All rights reserved by LindyLouMac Photo Collection
Have a lovely week everyone, enjoying your gardens if you have one or if not observing all the beauty around you that Nature provides.