We are back in Italy after our third trip to the UK within the last six weeks, all for completely different occasions both happy and sad. Although it is always a delight to see family and friends the most recent visit was a very emotional one and we are glad to be home for a period of quiet reflection.
These trips have meant that my promised post about the Cherry Harvest for this year which took place at the end of May is only just being shared with you here today.
We had a dilemma at the end of May because our cherries were already ripe and ready for harvesting. There is a local tradition that cherries should never be harvested before the first of June, this was a problem for two reasons. Firstly they were ready early due to the weather and secondly the bank holiday at the start of June when locals traditionally harvest, was the weekend we were in England for a wedding. If we had postponed the harvest until our return the birds might well have had them all!  In fact it turned out to be the rain while we were away that ruined the cherries we left on the trees, although we did harvest a few more on our return, it was mainly to enjoy instantly while pottering in the garden!
We have a number of smaller cherry trees plus the two mature trees which yielded us twenty kilos each tree, picked on the 29th and 30th of May.
As you can see from the photos, two different varieties but names unknown I am sorry to say.  I think cherries are at there most delicious fresh so we eat as many as we can that way, it is surprising how long they stay fresh if left in plastic trays in the fridge. We are fortunate enough to have a large second fridge which is useful for such occasions and we are still eating fresh cherries a month after the harvest. The rest we mainly freeze with a few stored in jars both with and without alcohol, which will see us right through until the next cherry season hopefully.
All the photos I have shared here were taken by myself between May 8th and May 30th 2011.
Cherry Harvest Collages
I have also included a slide show of my Cherry Harvest photos which I hope you will enjoy and feel that it transports you to Italy for a few minutes. These photos were all taken in our garden between the 8th and the 30th of May 2011.
Cherry Harvest 2011 by LindyLouMac
If you would prefer to view this video either as stills or in a larger format please visit My Flickr Album Cherry Harvest 2011
My post about last years Cherry Harvest can be found here Cherry Harvest 2010 where it is interesting to compare how much later we harvested.
I am linking this post to Mosaic Monday at Little Red House where you will find lots of other beautiful Mosaics.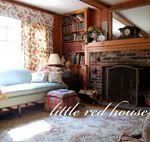 Welcome to 'News From Italy' to the other participants from Mosaic Monday, thankyou for calling by, I hope you have enjoyed your visit here today.