There may not be much snow left around the shores of the Lago di Bolsena in Marta, but just look at these photos of the ice taken in town this morning!
They look so much more impressive individually so if you are interested in viewing the rest of the ice photos in a larger format they can be found on Flickr.com in My Album Ghiaccio - Ice in Marta
All rights reserved by LindyLouMac Photo Collection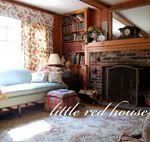 Mosaic Monday
This is a series which I participate in from time to time and I have done so with this post. Welcome to News From Italy to anyone who has called by from Mosaic Monday at Little Red House and of course all my supportive readers who call by and leave comments both here and on my other blogs.
More photos and videos of the cold weather in Italy can also be found in the previous posts The Big Freeze in Lazio, Neve – Snow and the News From Italy Facebook Page