The town of Bolsena takes its name from the lake of the same name, it is on the north eastern shores of Lago di Bolsena. While our daughter and her boyfriend were here we took a trip over there to have a walk around the 'centro storico' and have lunch at one of the many restaurants lining the lakeside.
Bolsena has I think a much more touristy seaside feel to it than the other towns surrounding the lake, with more in the way of campsites, agriturismos, hotels and holiday homes it attracts a lot of holiday makers. The resident population of around 4,000 normally grows to approximately 10,000 during the summer months.   Although like the other towns around the lake at least until a couple of weeks ago it was surprisingly quiet this year for the time of year.
Of course with my blog in mind I took loads of photos, the full album is on Flickr entitled Bolsena July 2010 and my particular favourites I am sharing here.
Well I hope you enjoyed your tour of Bolsena as seen through the lens of my camera, I have only shared eight photos and the album has a total of forty-two, so if you want to explore the town in more detail please visit, Bolsena July 2010.  A special message for those of you that are door fans, I know there are a few of us, it is especially worth going to take a look.
This video I found on YouTube will give you an even better view of this beautiful little town.
courtesy of carmelolombardi
If you are interested in learning more historical facts and other information you can always visit Bolsena - Wikipedia or the Bolsena Official Website
Map courtesy of Google images.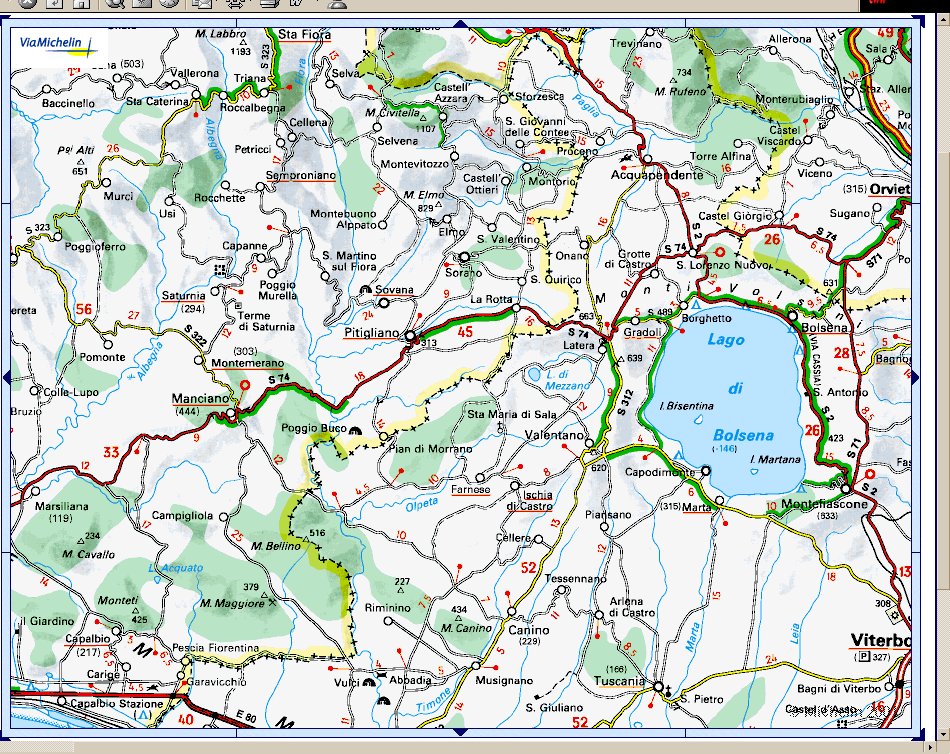 You may also find this map of interest as it shows all the places I have mentioned here recently.
Viterbo, Tuscania, Montefiascone and of course Marta.